Image: Den of Geek
What hits your mind when you remember Garfield? Do you, like me, get hit with the nostalgia of the lazy kittie? Well, depending on which generation you were born, you may have watched a different version of the Garfield show. It may look dopey to the adults now, but it was undeniably the best show back then when we were just kids!

Though lazy, Garfield still remains the longest lasagna-addicted kittie actor on television. Since its original release in the later 70s, there have been many adaptations of the Garfield that have made it remain relevant and to be on air for many decades.

Some of the most notable adaptations of the Garfield include:

1. Garfield Comic Book (1977 – 1978)

2. Garfield and Friends (1988 – 1994)

3. Garfield: The Movie (2004)

4. Garfield: A Tail of Two Kitties (2006)

5. The Garfield Show (2008 - 2016)

The number of times the Garfield Show has been adapted over the years is really surprising. This simply shows how the audience loved the show. And more so, it shows that the love for Garfield cuts across all ages and generations.

I was doing my normal nostalgia rounds on YouTube, and I was amazed by how the Garfield Show still gets views and comments to this day. Despite the fact that it was aired decades ago, the show is still popular and people are still watching it.

From the reviews, you will realize that all the way from Millennials to Gen Z and Y are enjoying the Garfield Show and are still as crazy about it as they were during the initial release.
Depending on which year you born and raised, you must have at least watched one of the adaptations of the Garfield show. In this article, we will talk a little something about all the shows. We will touch on some background history of the different Garfield shows adaptations. We will start with the original Garfield TV series of the 70s. This was the pacesetter and the concept behind the kitty and all the different adaptations that came thereafter.

Let us dig in....

1. Garfield Comic Strip (1977 – 1978): The Most Syndicated Comic Strip of the 70s


Courtesy: Pinterest
I sometimes envy those people who enjoyed their childhood in the 70s. This is back in the days when life was more natural and TV shows and movies were just straightforward. Looking back in time, I really respect the musician and artists of the time.

For someone to make an original concept that has remained timeless for all these years, it is not an easy thing. The fact that the name Garfield has remained a household name for over six + decades, confirms that the concept was solid and well thought. Let us get right into a brief history of the original Garfield show. We can call it the mother of all the Garfield shows or movies that you have ever watched.

Brief History of the Original Garfield Comic Book of the 70s.

The Garfield was one of the shows I loved growing up. It has received varying reviews, with some people thinking it doesn't teach good manners. This is because Garfield is portrayed as a lazy kitty who just loves eating lasagna and sleeping for long hours! But if you have watched all the adaptations of Garfield, you will surely get the jokes.

It is pretty hard to get the joke if you are new to the show. It requires a build-up of the characters from the past. You need to understand where the laziness and the entire character of Garfield come from.

Back to the background history of the original Garfield Comic...

Garfield is a Jim Davis creation, and an American comic strip. Initially published locally as Jon in 1976, and later nationally as Garfield from 1978, the book revolves around the life of Garfield the cat, its owner Jon Arbuckle and the dog Odie. It has been syndicated in approximately 2,580 publications and newspapers since 2013 and holds the Guinness World Record as the most widely unified comic strip in the world.

While Garfield is rare in print, according to the special Happy Birthday television, Garfield is based in Jim Davis' hometown of Muncie, Indiana. Garfield's lethargy, excessive eating, coffee and lasagna love, Monday contempt, and dieting are common themes.

It is also proven that Garfield manipulates people to achieve everything he wants. The strip focuses mainly on Garfield, Jon, and Odie interactions, although there are also other repeating minor characters. Initially conceived for the "good, marketable character" purpose, Garfield has developed merchandise earning over $750 to $1billion a year. The strip has created several animated TV specials, two animated TV sets, two theatrical live-action movies/CGI animated feature films, and three entirely CGI animated direct-to-video movies in addition to several merchandise and commercial products.

2. Garfield and Friends (1988 – 1994): Animated TV series based on Garfield


Image Courtesy:
Wikipedia
Over a decade after the comic book, the Garfield first animated television series was released. It was based on the storyline set by the comic book. Let us look into the history of the Garfield and Friends animated TV series.

Overview of the Garfield and Friends Animated TV Series.

Garfield and Friends is an American animated TV series based on Jim Davis' comic strip Garfield, running from September 19888 to December 1994. It had reruns aired until October 1995 on CBS every Saturday morning. The series lasted for over seven seasons.

Apart from Garfield sections, the series included pieces with characters from U.S Acres, while Garfield and Friends appeared on television, the comic strip Davis was drawing concurrently with Garfield. The animated pieces were retitled Orson's Farm for visitors outside America just like the Comic strip they were based on. The name was taken from Orson Pig (the main character).

While Davis stopped the development of U.S Acres/Orson's Farm's new strips seven months after his debut, the characters remained to be shown on TV over the whole show.

Over 121 episodes consisted of two segments in Garfield and one segment in U.S Acres, totaling 242 segments in the Garfield and 121 segments in the U.S Acres. Every episode has been released by 20th Century Fox Home Entertainment on five DVD sets in the United States. Half an hour in the first season.

It switched to an hourly format from the second year, showing two episodes every week. In the last season, the second half-hour of the show was an episode from the preceding season, or one of the Garfield TV specials, even though the series was still an hour long.

In May 2016, 9 Story Media Group acquired Garfield and Friends and their specialty distribution rights throughout the world.

Garfield and Friends Production
When the show was originally broadcast on CBS, the episodes usually had their Quickies, usually with two Garfield Quickies (The first one being played before the intro theme) and "U.S. Acres Quickie," the other being never show in syndication (without the exception of occasion). The first one was based on the original Garfield and U.S Acres Quickie.
In the second season, fast-style sequences of "Binky Screaming" have been included. These segments of "Screaming with Binky" were often intended to make the viewers aware that, contrary to the majority of Saturday morning cartoons at the time, it wasn't over at the customary half-hour (as Garfield closed each one with "We'll be right back". The DVD sets and Boomerang restores the rotation. Only one Garfield Quickie was displayed per episode after the third season.

While the first season was showing, most of the segments of U.S Acres were made to teach a social lesson, a concept that was later on ridiculed in the show. By the time Garfield and Friends reached the seventh season, it had beaten all other animated series as the longest-standing animated series.
At this time, the show still had a high rating. However, it was still expensive to make them and the Saturday morning cartoon format was not sustainable for the show.

CBS had no choice at this point but to cut the budget for another season. But because the syndication of the show was performing well, the producers agreed to end the show in its seventh season.

Garfield and Friends Theme Song
Back in the day, theme songs were among the most overlooked segments of a show. It took a lot of time and money to come up with a theme song that will stick in the mind of viewers. More so, for children's show, it was important that the children at the time could sing along. Garfield and Friends si one of those shows that invested so much in the theme songs. They kept varying them from one season to another.
The Garfield and Friends theme song are one of those that I cannot forget, no matter how much I try. I can still hear it in my mind anytime I get a nostalgic hit of the show. The theme song reminds me of the good old days when animation was just animation. The quality of life an TV shows at the time was not as sophisticated as they are now, but the story behind the characters and the development of the plot was just ahead of its time.

For Garfield and Friends, each episode started with Gary Owens presenting the show by saying "Ladies and Gentlemen, Garfield and Friends". Garfield tap danced over a closed gate and turned on a record player in the first five seasons. It started with a complete concert hall from season six.

The original theme song was a song-and-dance number on friendship "Friends are there to help you get started / to push you on your way. Garfield competed closely for screen time with Orson, Roy, Wade, Booker, and Sheldon who often appeared on screen together in the first season of the show.


3. Garfield: The Movie (2004)


The next in the line of Garfield releases weas the movie. This was in the early 2000s. If you had read the comic book or watched Garfield and Friends, this movie was a must watch. It was following and expanding on Garfield's unique character. In the movie, he was still depicted as the lazy lasagna crazy kitty. The consistency in the depiction of Garfield's character in different adaptation of the show made him stand out from other shows.

Overview of Garfield: The Movie
This movie was also referred to as Garfield Onscreen. It premiered in 2004 as an American live-action-comedy film directed by Peter Hewitt. The movie was inspired by Jim Davis' comic strip of the late '70s. The movie stars Breckin Meyer as Jon Arbuckle, Love Hewitt (Dr. Liz Wilson), and also features Bill Murray who voices Garfield.
The entire movie was a computer-generated animation, but it used real animals. It was produced by Davis Entertainment Company and 20th Century Fox. This movie premiered in mid-2004. Unfortunately, it was not received as well, it had lots of negative reviews from animation lovers and critics. Despite all the hate, it still managed to be a box office success making over $200 million. Since it was a low-budget movie ($50 million), this was a good earning.

Garfield: The Movie Storyline
In this movie, Garfield, as usual, is portrayed as an overweight, lazy, and free-spirited orange cat who lives in LA with his owner Jon Arbuckle and spends time antagonizing Joni and tormenting his ferocious Dobermann neighbor, Luca. Aside from Jon, Garfield has an unexpected connection with a helpful mouse named Louis, and he hangs out with his other neighborhood cats, Nermal and Arlene.

Jon has begun bringing Garfield to the veterinarian on a regular basis in order to see Dr. Liz Wilson whom he adores. Jon attempts to ask Liz out, but due to a mistake Join is handed custody of Odie, a lovely, energetic, and sociable dog. Whatever the case may be, Jon and Liz begin dating. Garfield, on the other hand, grows to despise Odie and makes fun of him at every opportunity.

Liz is a judge in a canine talent event, so Odie is taken there. Garfield gets into a fight with other dogs, which propels Odie to the center of the ring, where he does a successful impromptu dance to Black Eyed Peas' Hey Mama song. Happy Chapman, a local TV host who is also a judge, is thrilled with Odie's performance and offers Jon a TV deal for Odie, but Jon declines.


When Garfield returns, irritated by Odie's presence in his life, he smacks a ball, creating a chain reaction that causes the house to fall apart. When Join discovers the truth, he orders Garfield to spend the night outside. When Odie comes out to console Garfield, he enters and purposefully locks Odie out.

Nermal and Arlene watch as Odie flees, only to be scooped up by an elderly widow named Mrs. Baker. Jon and Liz look for Odie while Garfield's pals mock him for locking Odie out and forcing him to flee the night before, but Garfield insists he didn't intend for it to happen.

Meanwhile, Happy Chapman, who has a cat allergy, is envious of his news reporter brother, Walter, and aspires to be more by appearing on "Good Day New York." Chapman and his employee Wendel discover Mrs. Baker's note of Odie and, seeing the rich possibilities, claim Odie as Happy's own. Garfield sets out to rescue Odie after seeing him on TV and hearing Chapman say that he and Odie are traveling to New York City. When Jon realizes that Garfield is now missing, he instructs Liz to begin hunting for him and Odie. Garfield reaches the broadcast tower through the air vents and discovers Odie in a kennel, but Chapman arrives and straps a shock collar to Odie, which, when activated, produces an electric shock that forces Odie to perform tricks.

Chapman rushes to the railway station, followed closely by Garfield. However, Garfield is apprehended by an animal control officer who misidentifies him as a stray. Meanwhile, Mrs. Baker informs Jon that Chapman has kidnapped Odie, leading him to fear that Chapman has also abducted Garfield, only to hear that Chapman is on his way to the train station. Simultaneously, Chapman's abandoned feline star Persnikitty, whose actual name is Sir Ronald, and the other animals free Garfield from the pound.

Chapman boarded a train going to New York, with Odie squeezed in the luggage vehicle. Garfield later sneaks into the train's control room after arriving only to see the train depart and swaps the rails, resulting in a numerous train wreck. Garfield presses an emergency stop button, which brings all the trains to a halt just in time and then goes back to Chapman's train at the station.

This story goes on and on. I must stay the storyline was ahead of its time. No wonder we loved it back in the day. It was unusual to get an engaging animation movie in those days. Two years later, it was followed by a sequel called Garfield: A Tail of Two Kitties.



4. Garfield: A Tail of Two Kitties (2006)


The popularity of Garfield continued growing in the early 2000s. Children and adults demanded more merchandise and different adaptations of Garfield. Two years later, Garfield: A Tail of Two Kitties premiered.

Tim Hill directed and wrote this 2006 live-action computer-generated animated comedy film. It was also known as Garfield 2 in some countries. It was written by Joel Cohen and Alec Sokolow. In the sequel to Garfield: The Movie, which was released in 2004 (discussed above).

Breckin Meyer and Jennifer Love Hewitt reprise their roles as Jon Arbuckle and Dr. Liz Wilson, respectively, and Bill Murray returns as Garfield's voice. In addition to Billy Connolly, Ian Abercrombie, Roger Rees, Lucy Davis, and Oliver Muirhead in live-action roles, the films' new animal characters are voiced by Tim Curry, Bob Hoskins, Rhys Ifans, Vinnie Jones, Joe Pasquale, Richard E. Grant, Jane Leeves, and Roscoe Lee Browne.

Garfield, Odie, Liz, and Jon travel to the United Kingdom, where Prince, another cat that looks precisely like Garfield, rules over a palace after his owner dies. His reign Is soon endangered by an unscrupulous aristocrat who intends to convert the castle into condominiums, damaged the estate, and depose Prince. It was released in the United States on June 2006, by Davis Entertainment Company for 20th Century Fox.

The film, like its predecessor, earned mostly unfavorable reviews from critics. The Game Factory created the video game called Garfield 2.

The Garfield: A Tail of Two Kitties Cast and Storyline

In this show, Jon Arbuckle intends to propose to his girlfriend, veterinarian Dr. Liz (Elizabeth) Wilson, who is on a business trip to London two years after the events of the previous film. Jon surprises Liz by accompanying her to the United Kingdom; after escaping from a kennel, Garfield and Odie slip into Jon's luggage and accompany him on the journey.

Garfield and Odie get lost in London after breaking out of their hotel room owing to boredom. Meanwhile, the later Lady Eleanor Carlyle will read aloud by the solicitors Mr. Hobbs, Mr. Greene, and Mrs. Whitney at Carlyle Castel in the English countryside.

Carlyle Castle is bequeathed to Prince XII, her favorite cat who bears a striking likeness to Garfield. This infuriates the Lady's nephew, Lord Manfred Dargis, who will now only get a stipend of 50 Sterling pounds per week and will inherit the vast estate when the Prince dies. Lord Dargis captures Prince and throws him into the river in a picnic basket. Garfield ac
cidentally changes places with Prince after Jon discovers Prince climbing out of a drain and transports him to the hotel after mistaking him for Garfield, While Princes's butler, Smithee, discovers Garfield on the street and transports him to Carlyle Castle after mistaking him for Prince.

Garfield is lavished with attention on the grand estate where he is staying, with a butler and a swarm of four-legged servants and followers, including the Prince's loyal bulldog servant, Winston. Garfield shows his new animal pals how to cook lasagna, while Prince adjusts to his new life with Jon.

Dargis sees Garfield and believes Prince has returned. If the attorneys see Prince/Garfield, they will refuse to sign over the estate to Dargis, who secretly wants to demolish the castle and barnyard and slaughter the animals in order to establish a spa resort, making Miss Abby Westminster, another solicitor, suspicious of him. Dargis makes numerous attempts to murder Garfield, one of which involves a ruthless yet dimwitted Rottweiler named Rommel.

Garfield and Prince eventually meet for the first time, and they persuade the animals to help them destroy Dargis. When Jon and Odie uncover the mix-up, they proceed to the castle, which Liz is also visiting. Garfield and Prince mock Dargis, whose scheme has been revealed, and they are seen by the solicitors.

Dargis storms in, brandishing a blunderbuss and threatening the attorneys with a blunderbuss if they do not sign the documents handing him possession of the land, as well as keeping Liz hostage. By pointing a crossbow at Dargis, Jon tries to force him to free Liz, only for Dargis to threaten to murder him for getting involved in the first place. Garfield and Prince salvage the day with the assistance of Odie and Jon, while Smithee alerts the authorities and Dargis is caught for his crimes. Garfield, who had been attempting to prevent Jon from proposing to Liz, changes his mind: he assists Jon in proposing to Liz, and she accepts.

5. The Garfield Show (2008 - 2016): Most Popular Garfield TV series.


The last and most recent in the line of Garfield-based production is The Garfield Show. Generation Z will be related to this more because it was just released in 2008. Surprisingly, Gen Z fell in love with Garfield even without the prior knowledge of the 70s, and early 2000s shows that featured Garfield. In fact, most of the kids nowadays have no idea that Garfield was a product of a comic book of the 70s.

An Overview of The Garfield Show
Paws, Inc. and Dargaud Media created this French cum American CGI animated TV series. It is based on Jim Davis' American Garfield comic strip. The animated series focuses on a fresh series of adventures for the character of adventures for the characters Garfield, Odie, and their owner Jon Arbuckle as well as staple characters from the comic strip and a number of new additions to the show.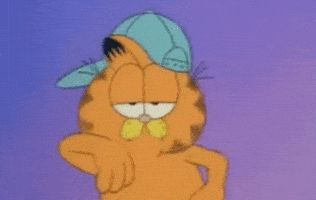 Davis and producer Mark Evanier, who previously penned some episodes for the 1988 animated series Garfield and Friends, co-authored the show's storyline, which starred Frank Welker, Wally Wingert, Julie Payne, Jason Marsden, and Gregg Berger. Welker and Berger have previously provided voices for a variety of characters in Garfield and Friends.

This series premiered in France in December 2008, and in the US in November 2009. It aired for five seasons in America, with the final episode showing in October 2016; Evanier announced shortly after that it was on a hiatus. In 2016, an untitled Nickelodeon series based on the Garfield comic strips was announced, therefore putting an end to any hope of the Garfield Show returning.

The Garfield Show TV Series Storyline

In this CGI animated TV series, Garfield and his old and new friends have even more adventures. This show has a shaky continuity and takes place in a place in a separate universe than the earlier Garfield cartoon series, Garfield and Friends, which is infrequently acknowledged. Unlike in the last show, Liz is now the main character with an official relationship with Join to represent their current standing in the comic strip.

The Garfield Show also reintroduces Arleen as a prospective love interest for Garfield, as seen in the comic strip, replacing Penelope from the previous show. Furthermore, unlike in previous series and animated specials, where Garfield thought rather than spoke his dialogue, Garfield is now a full-fledged talking character, though it looks like other animals can understand him, and Jon and other humans unable to.

The Garfield Show also introduces numerous new regular characters, like Vito, an Italian Chef whose cooking Garfield adores, and Harry, a cat who serves as both a field and an opponent to Garfield. Squeak, Garfield's mouse friend who lives in Jon's house, made an appearance in the comics trip, taking the place of Floyd from the previous program. The cast of U.S Acres doesn't present, in contrast to Garfield and Friends Show.

Final Thought

I found all Garfield's cartoon series exciting back then, and I still laugh at the jokes to this day. I hope some reunion or reboot of the main show w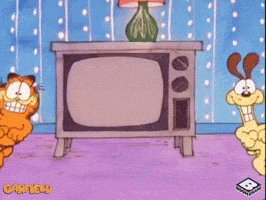 ill be done. The Garfield Show has many possible storylines that can be explored to make it one of the most-watched series today.

The character Garfield, though lazy, has never been boring to watch for me. I have binged watched the Garfield Show several times this year, thanks to YouTube.

Did you get a chance to enjoy any of the Garfield cartoon series back in the day? Which one was your favorite?