It has been a while since I last posted. How is the new year going? How about your resolutions? I hope you are holding up fine. With the war between Russia and Ukraine, things have been moving so fast with all the attention of the world and media taken by the events happening over there. This has come at a time when people are just recovering from the pandemic that destroyed the economies of almost all the countries in the world. It is not a good time or a war!

But that should not stop us from taking our little trips back in time and re-live the peaceful times we had back then. Today I bumped into the Kidz Bop music on YouTube. It brought all the memories of the good old days. Just when the millennium was settling in. The early 2000s saw lots of changes and development in almost every sector in the world.
It is around this time that pop music was just catching up. Right from secular pop to religious pop. It was the in-thing at the time with many musicians opting to go the "pop way".

The Background Story of the Kidz Bop Music Group

Let us delve into who Kidz Bop was and how they came to be. They were one of the most popular children's bands in the United States back in the early 2000s, Kidz Bop specializes in producing family-friendly covers of popular tunes.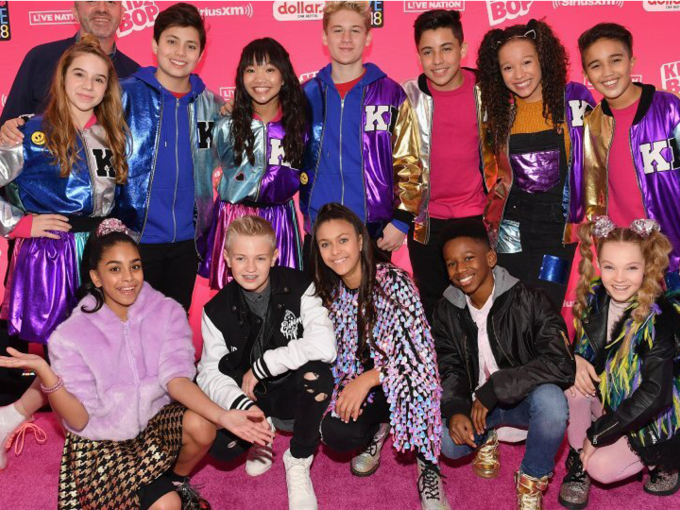 Several months in advance of each album's release, Kidz Bop produces compilation albums that include children singing clean versions of contemporary pop songs that are frequently played on contemporary popular radio stations. Cover versions of Kidz Bop often alter the lyrics to make them less sexually explicit.

Cliff Chenfeld and Craig Balsam, co-founder of Razor & Tie, came up with the idea. The first entry was released on October 9th, 2001. Kidz Bop racked up over 21 million record sales and 4.5 billion streams since its inception. There are now merchandise and music videos, as well as a touring section and talent search competition at Kidz Bop.

Kidz Bop Performance and Awards

Kidz Bop has been named Billboard's No.1 Kids' Album artist ten times in a row (from 2010 to 2020). According to Spotify's Kids app, the KIDZ BOP Kids will be the most streamed artist in the United States in December 2020.


There are 75 artists in Billboard's Top 100 of this decade who are children's music artists. Kidz Bop 26, published on July 15th, 2014, was the series' 40th Billboard 200 charging album. Kidz Bop has sold over a 20 million albums globally since 2001 when it first debuted.

Kidz Bop Kids ranked fourth on Billboard Magazine's list of musicians and have had the most Billboard 200 Top 10 albums of all time in November 2015. The Kidz Bop Kids have 22 top 10 albums on the Billboard 200 Chart, which is more than Madonna and Bruce Springsteen combined.

Third place on the Top 200 chart was achieved by Kidz Bop 29 in 2015. It sold 1.15 million units, or 23% of the whole children's music album market, in the same year. Kidz Bop's best-selling album for numerous years has been Kidz Bop 25, 20, 21, and 22 Kidz Bop 31 in 2016.

The Best Kid Bop Tours of All Time

World Tour

As part of the Kidz Bop World Tour, which began at Minneapolis' target center in the fall of 2007, a child and an adult performer were joined by a full rock band. At least in part, Karen Zerby founded it. The ensembles include Mary Sarah, Markelle Gay, Kristian Real, Davide Schiavone, Elizabeth Bashian, and Brianna Komadina, who were all selected through a worldwide search for new talent. The tour spanned six months and included 29 events throughout the upper Midwest and east coast.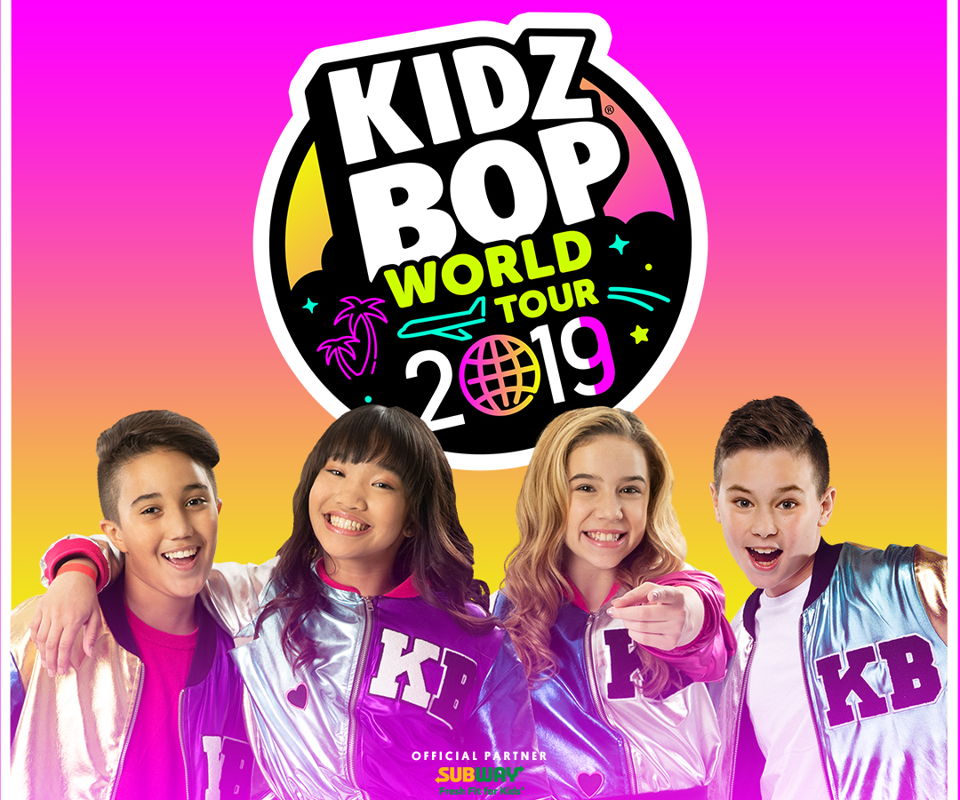 Dream Big Sing Loud Tour 2014

A nationwide tour by Kidz Bop kids in 2014 promoted Kidz Bop 26 in more than 40 cities. New York City, LA, Dallas, Chicago, Atlanta, and many other major cities were included in the list of marketplaces. To close out their 2014 tour, the Kidz Bop Kids performed at Radio City Music Hall to launch the Radio City Christmas Spectacular.

Make Some Noise Tour – 2015

A total of 50 cities were visited by the national live tour during its 2015 run. These included New York and Boston as well as Washington D.C, Nashville, Baltimore, Seattle, and Los Angeles. Honey Girls from the Build-A-Bear Workshop provided support for the tour. At each stop of the Kidz Bop tour, the Honey Girls' debut music video was previewed for the audience.

Kidz Bop announced in August 2015 that the Make some noise tour would be extended to include a nine-holiday shows. Make some Noise's sprint and summer dates were a huge success, so it was decided to add a series of Christmas events.

Life of the Party Tour – 2016


Kidz Bop announced its 15th-anniversary tour, Life of the Party, in February 2016. A partnership with Live Nation was announced in March 2016 for the Life of the party Tour to included additional summer amphitheater dates. On July 16, the Kidz Bop Kids began their summer tour in Connecticut at the Toyota Oakdale Theater. Brooklyn, Charlotte, and Chicago were also included in the list of possible locations for this project.

Best Time Ever Tour – 2017

The Best time ever tour was announced in Feb 2017 by Kidz Bop and Live Nation. Live performances in more than 50 American cities took place in 2017, including appearances at BOK Center LegoLand and the Greek Theatre in Los Angeles, Boardwalk Hall, Honda Center, and Ford Amphitheater at Coney Island. April 2017 marked the beginning of the tour, which was sponsored by Juicy Juice Splashers.

Kidz Bop Live Tour – 2018
Kidz Bop Live 2018 was their first North American tour since 2017's Best Time Ever tour which was a huge success. At the same time as Kidz Bop 37 was released, the band announced a world tour. It all began on June 1 in Toronto and went to over 50 places, including Chicago, NY Midtown, LA, and Boston.

There were four Kidz Bop Kids on stage during each show, which was put on by SRae Productions. Kidz Bop Live 2018's creative team has developed tours for Imagine Dragons, The Weekend, Rascal Flats, and Pentatonix in the past few years.

Kids Bop World Tour 2019

The 2019 Kidz Bop World Tour was announced in December 2018 by Kidz Bop and Live Nation. More than 50 cities in the US, Australia, Germany, UK, and Mexico were visited during the 2019 tour. Starting in Hammersmith, London on April 20. Subway Fresh Fit for kids sponsored the tour.

Kids Bop Live 2022

Kidz Bop had scheduled a national tour I n2020 but it had to be postponed because of the Covid-19 pandemic. This tour was postponed to 2021 and is likely to take place in 2022 instead.

Some of the Notable Kidz Bop artists include:
Ross Lynch

Kiana Brown

Becky G

Spencer Locke

Fin Argus

Elijah Johnson

Zendaya

Olivia Holt

Noah Munck
Worldwide Reach

Since Kidz Bop became a sensational pop group, their appeal was now global. The group had fans from all over the world who were dying to see them perform. This made Kidz Bop one of the most famous pop groups at the time.

United Kingdom Followership

In 2017, Kidz Bop announced that it was expanding to the United Kingdom for the first time. The British Kidz Bopp Kids will have a new line-up. As part of the group's UK debut, Kidz Bop collaborated with Universal Music Group, ITV, Crown Talent & Media Group, and Creative Artists Agency, with ITV showcasing the group on an episode of their start-search program The Big Audition.

March 31 and November 10 were the dates for the UK releases of Kidz Bop and Kidz Bop 2018. Release dates for Kidz Bop Summer '18 and Kidz Bop 2019 were March 23, 2018, and December 7, 2018, in the United Kingdom, respectively. On November 15, 2019, Kidz Bop 202 was released in the United Kingdom. June and October 2022 saw the release of the sixth and seventh albums respectively, Kidz Bop Party Playlist and Kidz Bop 2021. Kidz Bop All-time Greatest Hits, and the band's eighth album, was released in the United Kingdom on March 26th, 2021. On October 22nd, 2021, Kidz Bop 2022 was released in the United Kingdom.

Kidz Bop German Edition

On March 29th and September 6th, 2019 respectively, Kidz Bop Germany and Kidz Bop Germany 2 were released in Germany. Kidz Bop Party Playlist! And Kidz Bop 2021, the album's third and fourth installments, were released on April 3 and October 23rd of the following years, respectively. On March 26th, 2021, Kidz Bop All-time Greatest Hits was released. The German Kidz Bop Kids sang the theme song for the show.

Kidz Bop France Edition
The first lineup of French Kidz Bop youngsters performed on October 22, 2021, for the release of Kidz Bop 2022 in France.

Kidz Bop Mexico Edition

On October 22, 2021, the first lineup of Spanish-speaking Kidz Bop youngsters performed in Mexico for the release of Kidz Bop 2022.

The Challenges Faced By Kidz Bop

Kidz Bop 10's web tracklist disclosed a cover of Fall Out Boy's "Dance, Dance" three months before the album's release in 2006. Razor & Tie agreed to remove "Dance, Dance" from the tracklist when bassist Pete Wentz requested the removal of the cover because of the song's sexual overtones, to which Razor & Tie agreed and re-released the tracklist deleting Dance Dance.

"Repackaging adult music as kids' music" doesn't erase the adult themes despite substituting words or phrases according to a 2017 study on censorship in Kidz Bop. Christopher Bell a professor of media studies at the University of Colorado has dubbed Kidz Bop an obscenity because it censors language but not content, replacing individual phrases without affecting or hiding the underlying tone or significance. He explained: Because Despacito is a so filth, 8-year-olds should not be singing it. And Kidz Bop doesn't always distinguish between the two.

The Good Side of Kidz Bop Music

I would say that Kidz Bop would always give the good and sanitized versions of the popular hit songs. While some songs would sound good when re-done, some elements of the song would just remain dirty. Some lyrics are just so hard to change to become kid-friendly. I remember listening to the sanitized version of Cardi B's hit "I Like it".

Well, everybody hates it when preschoolers drop expletives on their classmates. Also, Kidz Bop would replace the sad part of the song with some happy vibes. For example, "The day I die" by 5 Seconds of Summer would become "The day I fly". This was a creative way of making the hit song auger well with the youngsters, especially in school. This is because it is very hard to keep the kids away from these songs, but by substituting the bad aspects of the song, it makes it bearable to the parents and teachers.
Anti-Kidz Bop sentiments were common when it comes to parents in the playgrounds. Nails on the chalkboard is a common description of many grievances. But for me, the most aggravating part is the patronizing nature of it all. A society where children cannot handle murder, tattoos, or skull belts begins with the adorable spelling of Kidz with a 'z' instead of an 's'.

Is this what we want for our children?

As art form, should we utilize music to teach our children about the world around them, at the risk of them questioning us about tequila from the backseat? As a result of this musical compromise, my family and I like Kidz Bop. Whether it's on Spotify or the library shelf, I can get my hands on the CDs. Even while I dislike seeing my favorite songs sung by twee voices in distorted forms, it's better than the vast majority of children's music.

Final Thoughts

Kidz Bop has existed for long enough to be loved by both millennials and Generation Zers. This makes Kidz Bop one of the most cross-generation music groups. The fact that Kidz Bop uses music that has already gotten an international appeal, it makes it very easy for kids to appreciate them.

Sanitizing popular songs by eliminating curse words and making them less explicit was a genius idea by Kidz Bop. I can't wait to listen to more hit songs from them. They usually make my day.

What are your fond memories of the Kid Bop?

What was your all-time best hit song from the group?
Last edited: