If you haven't read part one, you need to
read part one
before considering constructing your retro gaming console. To recap, part one explains the parts you need and any other accessories to enhance your gaming experience. Enough intro. Should we dive head-on into this how-to tutorial?
Software:
Four USB 2.0 connections, a Network port, HDMI projection, and a power connector are included in the Raspberry Pi 3. It also features a MicroSD storage that accepts various devices, notably ones with 128GB capacities.
The device will serve as a memory for the gadget, and it will be flashed with the graphical interface and applications you want. There are varying os frameworks accessible, the most famous of which are Noobs or Raspbian. They're all founded on Linux. However, Retropie is one we're intrigued by in there for our vintage game machine.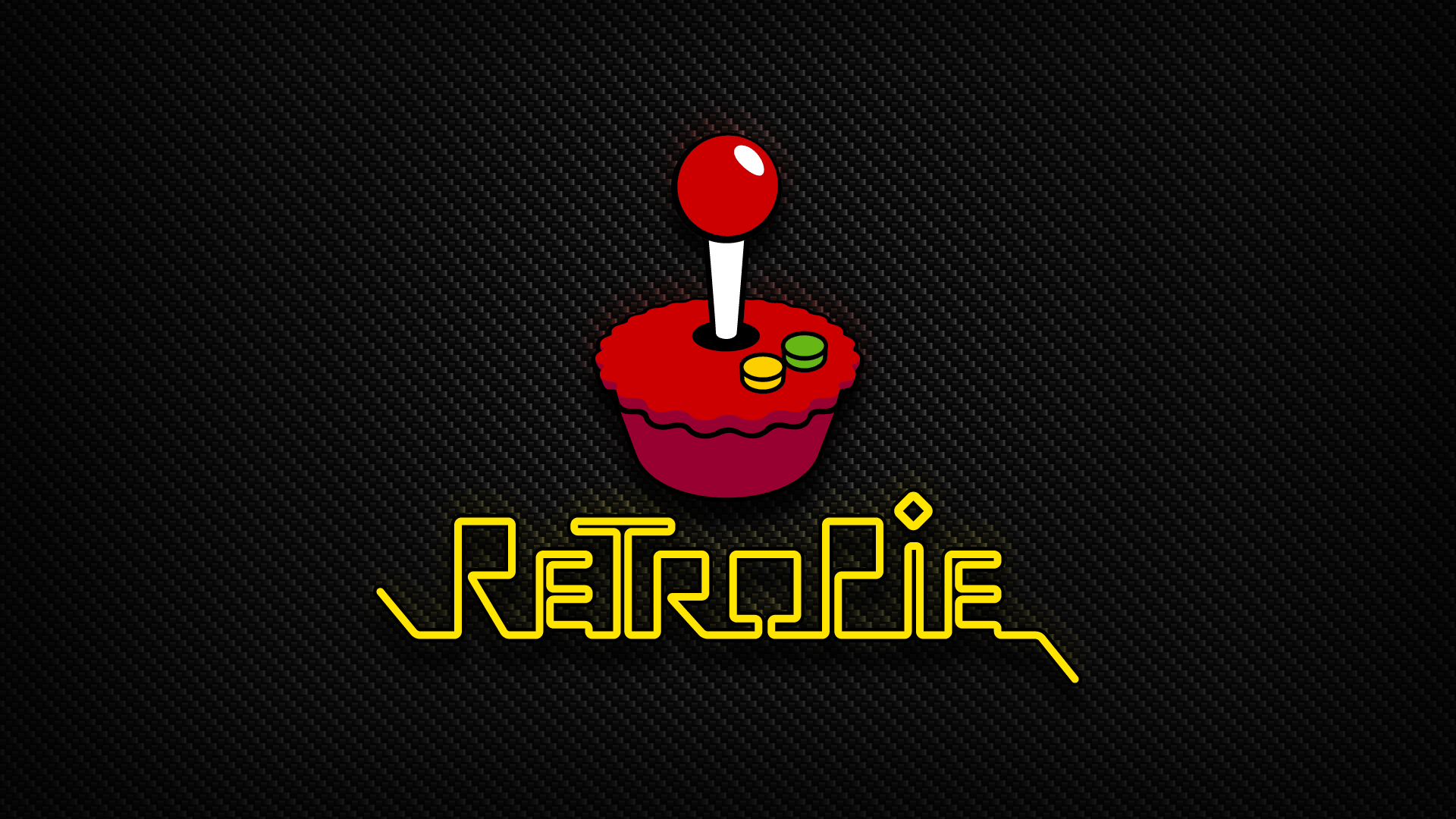 Retropie is a free program that can be
downloaded here.
It is based on the Linux environment and may be deployed solo installation or layered on a current OS. In addition, it provides accessibility to a variety of cross-platform emulation and other software, including Kodi, a video player, and a video content service.
You acquire it and place it on the sd slot. Once you connect the SD card through into Raspberry Pi, it will inevitably begin-up and display a consumer platform that enables finding and selecting your best titles a breeze. It transforms a modest, standalone pc into a full-fledged gaming console for no cost.
Step 1: Installing Retropie - How To Install Retro Pie:
You must extract the Retropie Memory card picture data onto your sd card after obtaining it from the Retropie website. Top Tip: Make sure you have downloaded the correct version, matching the current Raspberry Pi Build. A PC or Mac with a memory card port or writer is required. You'll also find a computer program capable of extracting.gz files. Also included is a utility for installing the.img file from the zip format to the MicroSD.
Win32DiskImager can be used on a PC. Apple Pi Baker v2 is available for iOS-MACs. They are both open-source, meaning they are free to download from their official websites. Here are directions for burning the picture to a MicroSD for Linux users.
https://www.raspberrypi.org/software/
Step 2: Insert the microSD card into your Raspberry Pi.
A memory card reader is located on the bottom of the Raspberry Pi board (or 4). Many enclosures also offer a slot for inserting the chip without needing to remove the Pi motherboard. Insert MicroSD card and wire it in (it shouldn't come with a directly powered button by default). Make sure it's linked to your Television, computer, or AV transmitter via HDMI when you start. It's also a good idea to have a keypad and a controller connected to one of the USB connections at this stage.
Step 3: Booting up and configuring the JoyPad on the Raspberry Pi.
The Raspberry Pi will go throughout the setup process and set things up ultimately when you turn it on. The Retropie startup window will appear first, followed by the gamepad controller customization program.
It would help if you designated the touchpad corresponding controls by hitting each one as directed. But there isn't a comparable option, including the SNES-style keypad; you'll be requested to push it. In that scenario, keep holding any control, and the entry will be skipped. We also discovered that the SNES pad's upper bumps functioned as LEFT BOTTOM and RIGHT BOTTOM controls instead of the TOP function keys.
After you've set up the device, you'll be taken to Emulation Terminal, a graphical interface that gives you quick and easy access to all of the emulation available. You won't notice numerous at first because they only emerge when you upload ROMs - the gaming files for each platform. However, there are just a few sub-steps we recommend you do before.
Step 4: Wi-Fi and Screen Size
To begin, the Raspberry Pi 3 may access the web via both wirelessly and wired networks. If you want to connect it via Wi-Fi, go to the Retropie interface and scroll to the bottom to the "WIFI" area. There, you'll be able to select your Area network access from a drop-down menu and input your passcode for your home wireless internet. Of course, this will necessitate the use of a keyboard.
Another option you may discover you must do right away is adjust the screen resolution. We use a 49-inch 4K LG OLED TV for our Raspberry Pi platform, but it doesn't extend to fill the screen right away - there's a gigantic black edge around the interface and, as a result, any titles we play. It wouldn't appear to be a keyboard solution to eliminate the boundaries, but you may do it by modifying a configuration file in the console. You arrive at this point by exiting EmulationStation. Next, without the inverted commas, type "sudo nano /boot/config.txt" on your computer.
The boot configuration file will be opened as a result of this. Scroll to the bottom to "#disable overscan=1" and erase the "#, leaving "disable overscan=1" as the only option. Submit it by pressing CTRL X, then Y, and finally ENTER to verify. Restart EmulationStation by entering "emulationstation" at the window (without the quotes this time), immediately exiting and restarting the computer.
The black border should be removed, but if by any chance it isn't, please comment below, and either
@Abizaga
or myself will do our best to help and guide you through the problem.
Step 5: Add ROMs to your Raspberry Pi (Games/Retro Titles)
Retropie and the EmulationStation are excellent software applications, but they do not even arrive pre-installed titles, excluding a couple of outliers. As a result, you'll have to look for the labels on your own.
Whenever it comes to trademarks, this is where things become a little murky.
Obtaining and installing a ROM on Retropie if you do not even previously own a title is 99.9% of the time prohibited. As a result, we won't actively encourage you to acquire classic SNES, NES, Mega Drive, or other videogames from the era. We will, however, direct you to some internet resources which may have them downloadable. Then, you can decide whether it's for you or not.
Emuparadise is an excellent resource for ROM downloads. It has a substantial percentage of ROMs and ISO images for almost all of Retropie's devices and platforms and PCs, namely Super Nintendo, NES, N64, among others, as well as PSOne titles. To be truthful, all you have to do is Google "ROMs," and you'll discover a plethora of file sharing sites.
After you've installed the ROMs to your PC, you'll have to transport them to the Raspberry Pi, which will require a Dongle. It's pretty simple actually to accomplish, here's why:
Connect a Memory stick in a vacant connection on your PC or Mac (written to FAT32).
Make a directory named "retropie" on the USB
Take the Memory stick out of your pc.
Wait a while after inserting the USB into any of the Raspberry Pi's free connectors. Retropie is doing this because it's constructing the directory structure on the USB that it requires to identify ROMs.
Take it out of the Raspberry Pi.
When you plug it straight onto your USB socket, you'll notice that "retropie/ROMs/" contains directories for all of the central platform and pc kinds.
Place the necessary ROMs in the appropriate device or pc folder.
Reconnect the USB to your Raspberry Pi after unplugging it from your PC.
You'll have to stand in line for the Pi to identify all the ROMs, which could take a long time, dependent on how many that is.
EmulationStation can be refreshed by pressing "F4" on your keypad or via the start screen.
For each platform or PC, the titles should be accessible under the logo.
Jackpot.
Step 6: Tidying Up
When you initially add ROMs, these will appear in a listing as a document on the emulation interface. By "scraping" information and artwork from the web, you can make the entire experience appear more presentable and Plex-like.
When you begin, make sure you have enough useable capacity on your microSD/SD device. Retropie only consumes a small portion of the device's memory capability during setup. Still, the procedure can freeze the remaining of the card, prohibiting you from adding anything - including metadata - to this now.
Go to the Retropie list, pick Raspi-config, and enlarge the storage using the first choice in the succeeding table. Once you resume, the interface will contain a Scraper button that will look for the relevant game artwork and information for each ROM you've saved. You can also search for a piece of specific equipment and choose between two separate resources web pages. This can take a long time or a short time, depending on your connectivity to the net. However, we feel that's fair for the outcome.
That's a wrap, people! If you enjoyed reading the article, please consider visiting my business website:
make money forum
.